Air Duct Cleaning Miami
Privacy &  Terms 
Privacy Policy
We are committed to communicating with you in a professional manner and
protecting your confidential information. We use the information you
provide (e.g. name, address, phone number, email, etc.) to contact you
to share information about our (products/services). We will not share
your information with any third party outside of our organization, other
than as necessary to fulfill your request. This company does not sell,
trade or rent your personal information to others.
Please contact us to correct or update information at any time.
Thank you
Air Duct Cleaning Miami CORP. 
3130 W Pembroke Rd #425A, Hallandale Beach, FL 33009

, 
Hallandale Beach, FL 33009
Tel: (305) 607-3244
What to Expect
We are one stop HVAC and Air duct cleaning company. We are speclize in cleaning air ducts, repairing ac units and insalling them. Our compnay works hard to keep your most vital inormation secure. we do not store credit cards information on our compnay website.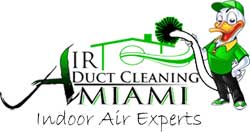 Get Started
When you need reliable ac repair, duct cleaning and ice machine service call us. we offer total HVAC Services. 
3130 W Pembroke Rd #425A, Hallandale Beach, FL 33009, Hallandale Beach, FL 3300