Air Duct Cleaning Miami Dryer Vent Cleaning Services in South Florida
Don't let a clogged dryer vent put your home at risk. Trust the experts at Air Duct Cleaning Miami for efficient, reliable, and safe dryer vent cleaning services.
Contact us today for a 100% green cleaning and 100% satisfaction guarantee from the only approve BBB + Accredited Dryer & Duct Cleaning Company in South Florida.
Get A Quote
View Pricing
Commercial Dryer Cleaning
Full Service Residential & Commercial Dryer Vent Cleaning
Air Duct Cleaning Miami Dryer Vent Cleaning service is the best in South Florida. Our Experts have cleaned and sanitized over 2,000 (two thousand) air conditioning, vent and ducts since 2014. We are the only BBB (Better Business Bureau) A + Accredited Dryer Vent and Duct Cleaning Company in South Florida.
We service all cites of Miami, Fort Lauderdale, Boca Raton, Hollywood FL, Coral Gables FL, Pompano Beach FL, Miramar FL, Deerfield Beach FL, Dania Beach FL, Delray Beach FL, Miami Beach FL, North Miami, Coconut Creek FL , Hallandale  Beach FL, Pembroke Pines FL, North Miami Beach FL, Davie FL, Sunrise FL, Plantation FL, Aventura, Key FL, Biscayne FL, Boynton Beach FL, Weston FL
Our Service is accomplished by us is the best dryer vent cleaning process in South Florida, our dryer vent cleaning experts uses the rotorbrush (hyper filter spinning brush cleaning system), together with a special inside vent stack negative air green cleaning process to unclogged the dryer vents. Our duct services can remove the buildup of lint stuck in the dryer machine as well what is stuck in exhaust vent which leads to outside of the property.
We also provide duct cleaning which use a super Hepper duct cleaning machine which dose an excellent job in removing contaminants from your entire air conditioning duct system such as  – dead roaches, dust mites, pollen, pet dander, built up dirt, and beris.
All these are all serious Health hazards problems that our certified EPA Dryer Cleaning Technicians can handle with precision same-day Dryer Vent Duct Cleaning solution. Call for help (305) 607-3244 
Get up front pricing directly on this site or fill out our online estimate form and we send a technician to give an onsite quote. 
What's Included
Our dryer vent cleaning service includes a comprehensive cleaning of the entire system, including the dryer exhaust duct, roof stack, and maintenance. Additionally, a camera inspection and dryer air flow test will be conducted to ensure there are no blockages in the ducts.
Dryer Outlet Vent Cleaning
Unclog Lint buildup
Exhaust Air Flow Test
Vent Cleaning Maintenance
Dryer Machine Cleaning
Camera Vent Inspection
Why Choose Us
20′ Years of Experience
Camera Inspection
EPA Certified Technicians
Rotorbrush Cleaning
Done Right Guarantee
License Florida DBPR Contractor 
Certified & Insured Experts
( Better Business Bureau ) BBB A+ Accreditation
How it Works
Book Online or Call us
Schedule Type of Cleaning Needed
All Cleaning Done The Same-day with Set Appointements
Services & Pricing
Flat Rate Pricing
Up Front Cost 
Dryer Duct Cleaning Specials
Free Estimates With Job Approvals 
 Affordable Vent & Duct Cleaning
Single Story Pricing Plans 
We guarantee a hassle-free job done right. If your dryer vent becomes clogged within 30 days of our service, we will provide a free second cleaning.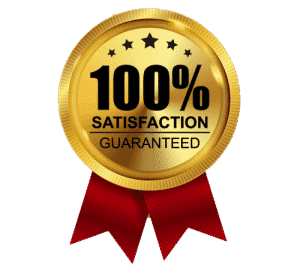 Dryer Maintenance Inspection
If you need to get your vent inspected order this package. Two Story Call For Pricing 
Vent Duct & Stack Cleaning
2 Hrs. Labor Flat Rate Service
* additional labor time $129.00 per hr over the flat rate service time may apply, exclusion may apply call for details. Two Story Call For Pricing
AC Air Duct Cleaning 12 Vents
* additional labor time $129.00 per hr over the flat rate service time may apply, exclusion may apply call for details. Two Story Call For Pricing
Residental Dryer Maintenace Service Contract – Reoccurring Cleaning
Dryer maintenance are essential for any homeowner in Miami. By signing up for a service contract that includes reoccurring once-a-year cleaning and service, you can save up to 20% each year on the cost of these important services.
$30
for Residental Homes single story
Amazing dryer vent cleaning contract is just $30.00/month for each dryer with our annual service contract. If you prefer a yearly plan, it's $299.00 one time payment. 
Frequently Asked Questions
Can i quit my contact at any time?
Customers can cancel their service at any time, but if they have used the service, they will need to pay the full amount for the plan before they can cancel. A 30-day notice is required before the next billing cycle for cancellation of the service contract.
How is the payment processed?
Payment is process from direct depost from your bank account.
What are the benefits of this plan
Yearly dryer vent cleaning
Save up to 20% each year
Priority service when you need it
10% off any additional service
Affordably monthly payment option

Commercial Dryer Vent Cleaning
Air Duct Cleaning Miami, and we offer top-notch commercial dryer vent cleaning services in South Florida. Commerical estimate call our customer service (306) 607-3244
If you're a business owner, you know that regular maintenance of your dryer vent system is crucial to keep it functioning properly and prevent any hazardous situations. That's where we come in!
Our team of experts is efficient, reliable, and professional, and we can help you keep your dryer vent system in top condition.
Contact us today to schedule your commercial dryer vent cleaning 
What You Can Expect From Us
Dryer Vent Camera Inspection
During a dryer vent camera inspection, our team uses state-of-the-art technology to thoroughly examine your vents for any signs of obstruction or damage. We can identify issues such as lint buildup, bird nests, or broken components that may be hindering proper airflow. This detailed inspection allows us to provide you with tailored solutions to improve the safety and efficiency of your home.
Dryer Maintenance
Our Green Duct Cleaning and RotorBrush Cleaning processes use environmentally-friendly cleaning solutions and high-powered brushes to remove even the toughest debris from your vents.
Supply Dryer Air Flow Test 
All supply and return duct outlets will be cleaned using our specialized rotorbrush duct cleaning process. We use spinning brushes to loosen dirt and contaminants inside ducts combine with a strong HEPA vacuum which is use to catch and remove lint build up, dust , dead roaches and contamination from the HVAC and Dryer Vent ducts.
Uncloging Lint in the Dryer Vent
Our services are designed to address all your needs related to clogged vents, toxic buildup, and poor air flow. Whether you're a homeowner or a business owner. Our Green Duct Cleaning and RotorBrush Cleaning processes use environmentally-friendly cleaning solutions and high-powered brushes to remove even the toughest debris from your vents
The Importance of Dryer Vent Cleaning in South Florida
As we all know, dryer vent cleaning is an essential task that needs to be done regularly. Besides reducing energy consumption and improving the efficiency of your dryer, it also plays a significant role in preventing fire hazards. According to the National Fire Protection Association (NFPA), clothes dryers are responsible for more than 15,000 house fires every year. These fires happen because of clogged dryer vents, which cause lint buildup. Lint is highly flammable and can ignite quickly when exposed to high temperatures.
If you notice that your clothes take longer than usual to dry or your dryer feels hot to the touch, this could be an indication that your dryer vents need cleaning. Neglecting this task could result in serious consequences such as a house fire. Therefore, hiring a professional to clean your dryer vents annually is crucial. They have the right equipment and knowledge to remove all the accumulated lint from your dryer vents, ensuring they are free from any blockages.
Hire Reliable Air Duct Cleaning Miami for Dryer Vent Cleaning in South Florida Call Us To Book Your Service 305-607-3244
Dryer Vent Cleaing Freequently Asked Questions
How long does a typical dryer vent cleaning appointment take?
Our dryer vent cleaning appointments usually take around 1-2 hours, depending on the size and complexity of your vent system. We always work efficiently to minimize any disruption to your daily routine.
Can my dryer vent cleaning be done the same-day?
Yes we do offer same day dryer vent clean with schedule appointments
What is the average cost of an air duct for a residential home?
The average cost of a normal Dryer Vent Cleaning excluding in South Florida is about $300 to $1000, However cost to clean a dryer vent may vary and is base on the how much cleaning in labor is need to compleet the job
How often should I get my dryer vent cleaned?
We recommend getting your dryer vent cleaned at least once a year, but it may need to be done more often if you use your dryer frequently or have a large household.
What sets your dryer vent cleaning services apart from others in the area?
We have over 20 years of experience in the industry and are certified and insured for your peace of mind. We are also BBB A+ accredited and always strive for 100% customer satisfaction. Our team is efficient, reliable, and focused on providing safe and effective dryer vent cleaning services to our South Florida customers.
Sales Office
Address : 3130 W Pembroke Rd #425A, Hallandale Beach, FL 33009
Sales Hours
Monday – Saturday: 10 am – 10pm
Sunday: 11 am – 9pm
We will not share your information with anyone, we will use your information to contact you about your booking and estimates 
AC Cleaning
We offer total AC Cleaning services for all type of ac problems, from mold contaminated ac units to bad smelling ac units. We can sanitize your entire ac unit and have clean and looking like new. AC coil cleaning, total air handler remolding and duct cleaning.
Our dryer vent cleaning service is absolutely the best in removing clog lint – dirt build ups in dryer vents. Click here to learn more.
Read to stop your ac from leaking water and smell bad. Our AC Coil cleanig experts can have your ac coil cleaned the same-day. Let us give you a free ac coil cleaning estimate. 
UV Light Installation
Every Home and Busienss owner should invenst in a good AC UV Light. UV light is desgine to Kill mold, virus and bactira in your air handler and ac coil. Breat Fresh air get raid to bad smells.
AC Vent Cleaning
Our AC Vent Cleaning Service will have your vents looking like new. We can clean them, replace or refirbrish had to find ac vents. Hire our ac vent cleaning team today.
Air Handler Cleaning
We are Experts at Cleaning air handlers, our profressionals can have you ac coils clean, inside insulation replaced and blower and fan refirbruish. 
AC Drain Cleaning
Let us help you stop your ac from leaking water. Hire Us to have your ac drain cleaned, we offer draining flushing, drain snaking and chemical drain cleaning. We service all type of ac drains.
Blower & Fan Cleaning
Inside every AC Units there is fans and blowers that needs to cleaned.  We do AC Fans and blower cleaning. Get raid of mold in you ac unit. Free Insepction with any service.
(305) 607-3244
Book a Cleaning or Customize a Plan Today