Expert
AC

Repair Fort Lauderdale Book Now

 
Fix your Fort Lauderdale ac with us, and we will wave the diagnostic fee, covers all below! We will send a technician right away!
ac Repair Diagnostic
✔️ 

AC Not Cooling Diagnostic

✔️ 

AC Leaking Water Diagnostic

✔️ 

AC Thermostat Diagnostic

✔️ 

Bad Odor or Smell

✔️ 

AC Electrical Diagnostic
We'll Fix Your AC Today in Fort Lauderdale
Certifed License HVAC Contractor – Lic#CAC1817115
Hire us for same day ac repair service, our technicians have the skills and knowledge to repair any type of air conditioning unit, regardless of make or model. We can repair any issue with your system, from a simple part replacement to a complete system overhaul. Our technicians can also provide maintenance services to ensure your unit is running properly and efficiently. If you are looking for reliable and reliable air conditioning repair services in Fort Lauderdale, Florida, contact Air Duct Cleaning Miami today.
We offer a variety of services to meet your needs, including:
So I had a problem with my breathing and I called air duct cleaning Miami out to my house in Pembroke pines.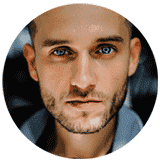 I needed services quick. They were extremely professional and kind. They did a great job. I highly recommend.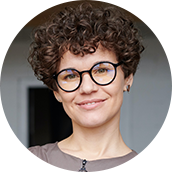 This is the best air duct cleaning company in Broward County They are professional, punctual and very clean I highly recommend them
100% Satisfaction Guarantee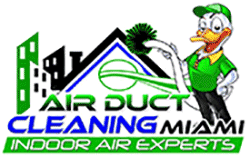 Thank you for your interest in our Air Duct Cleanig Miami AC Repair services. We understand that you may have several questions about our services and we are here to help.
Appointment rescheduling
If for any reason, a customer needs to reschedule their appointment, we require that they call us at least 45 minutes before the appointment time. This provides us with enough time to adjust our schedules and ensure that we can accommodate the customer's needs.
Refund Policy
"At Air Duct Cleaning Miami, we understand that unexpected situations can arise, and our customers' time is valuable. We strive to be flexible and accommodating when scheduling appointments, and we will work with our customers to reschedule appointments.
If for any reason, a customer needs to reschedule their appointment, we require that they call us at least 45 minutes before the appointment time. This provides us with enough time to adjust our schedules and ensure that we can accommodate the customer's needs.
We understand that medical emergencies may occur, and in such cases, we allow our customers to reschedule their appointment without penalty. However, documentation showing proof of the medical emergency may be required.
Any other rescheduling must be made at least 45 minutes before the appointment time, or the customer will be charged the full amount for the service call. We take this policy seriously, and any breach of this policy may result in termination of our business relationship with the customer.
By using our services and scheduling an appointment, the customer agrees to this no refund policy and understands that any cancellations or rescheduling made within 45 minutes of the scheduled appointment will result in full payment for the service call. We appreciate our customers' understanding and cooperation."
Payments
"At Service Pros of America, we take pride in delivering high-quality service and reliable solutions to our customers. We provide accurate estimates of charges for parts, materials, and labor associated with the service provided. Once a customer agrees on the estimate, we proceed with the repair or maintenance services.
We require prompt payment at the time of service provided, or as per agreed payment terms. Payment can be made by cash, cashes check, credit card, or any other agreed-upon methods. Checks returned for insufficient funds will incur a fee that will be the responsibility of the customer.
In some cases, we may require a deposit or partial payment from the customer to begin the work, especially in complex diagnostic cases, where substantial parts or heavier equipment will be required.
Service Pros of America provides itemized invoices for all services rendered to customers, showing the detailed breakdown of each cost element. We encourage our customers to check the items and ensure they have received the best value for money.
Any failed or late payments beyond the agreed-upon payment terms will incur additional fees, including attorney fees and any other associated costs.
Service Pros of America reserves the right to retain title to any unpaid goods or parts associated with the service
In cases of failed payments, we reserve the right to take legal action to recover any unpaid dues. The customer will be responsible for any attorney fees or other subsequent expenses associated with such legal actions.
By agreeing to our services, the customer acknowledges and agrees to this payment policy. Any deviations from this policy must be discussed and agreed upon before repair or maintenance work commences. Service Pros of America strives to build lasting relationships with our customers through fair and transparent financial practices."
Overall, this policy aims to ensure that Service Pros of America customers are fairly charged for the services provided, while maintaining a transparent approach to billing. The policy lays out clear guidelines for payment terms and consequences for failing to meet these terms.
Can my ac get fixed the same day?
Yes, depending on the type and extent of the issue, Air Duct Cleaning Miami can usually repair your AC unit the same day. Our team of certified technicians is available any time day or night to help get your AC system up and running as quickly as possible
Hours fo Operation
Operating Hours with scheduleed appointement only
M-F 24 Hours
Sat- 10AM – 5PM,
24 HR Emergency service VIP Customers.
What is the typical cost for an AC repair service
The cost to repair an air conditioner in Cooper City, Florida will depend on the type and complexity of the repair. Generally, minor repairs such as replacing a fan motor  can range from $100-$400. More complex repairs like replacing the compressor or condenser may cost between $400-$1,000 and ac diagnostic can cost $60.00 with the free ac diagnostic option whenever any repair is approved. 
However, it is best to get a quote from our professional air conditioning technician for an accurate estimate