South Floria
free

AC Coil Cleaning Estimate

 
Get a free estimate on AC Coil cleaning today! Professional and reliable service – book now!
Take advantage of our convenient and reliable AC coil cleaning estimates in Broward, For Lauderdale and Miami – get your system running efficiently and save on repairs! Our EPA certified technicians at Air Duct Cleaning Miami are highly trained in the latest HVAC inspection and central air coil cleaning techniques to provide you with an accurate estimate to clean your air conditioning coils the same- day.
Plus, our team can also provide you with a free AC tune-up and UV light installation estimate to keep your AC running at its peak performance. With our Miami coil cleaning services, you can be sure your system is running at its best – saving you money on costly repairs and ensuring your home is comfortable all year round.
From our central office in Hallandale Beach, we provide Broward and Miami-Dade County with the highest quality of AC cleaning services. We can help you maintain your system and keep it running efficiently for as long as possible.
We offer a variety of services to meet your needs, including:
Package Unit AC Coil Cleaning
Get your free consultation
AC Coil Cleaning In South Florida Area
Get the best free AC coil cleaning estimate in Miami from Air Duct Cleaning Miami — with EPA certified technicians, they'll have your AC running like new in no time. We offer service in Broward, Fort Lauderdale, Miami and all surrounding cites.
Residental AC Coil Cleaning cost in South Florida
A professional residential AC coil cleaning can be an investment in your home's comfort in South Florida, with the average cleaning costs can ranging from $500 to $1200 depending on the size and condition of the unit coil. A cleaning is recommend every 2 to 5 years. We offer free coil inspection with job approval to help you derterming if the coil needs a cleaning.
.
Commercial AC Coil Cleaning Estimate In South Florida
Investing in professional commercial AC coil cleaning can save you big in the long run. Estimates typically range from $1001-$2,000. Our Professional AC coil cleaning technicians can provide you with the best service and use the most up-to-date coil cleaning equipment to ensure your commercial AC system is running optimally. Get your free estimate with any job approval today.
Cost-Saving Tips for AC Coil Cleaning In South Florida
Dirt and debris build up on the coils, which causes them to work harder, leading to higher electric bills and decreased performance. Cleaning the coils can help reduce electricity bills, improve air quality, and extend the life of the system. This is why it's important to have your AC coils cleaned regularly.
100% Satisfaction Guarantee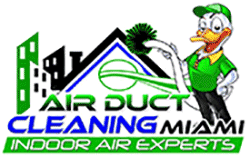 So I had a problem with my breathing and I called air duct cleaning Miami out to my house in Pembroke pines.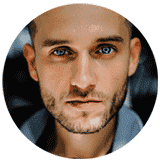 I needed services quick. They were extremely professional and kind. They did a great job. I highly recommend.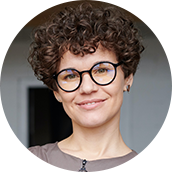 This is the best air duct cleaning company in Broward County They are professional, punctual and very clean I highly recommend them
Fire Hazard Alert: Don't Skip Dryer Vent Cleaning! Dryer vent cleaning is an essential task that...
read more