Get $99 Off Duct Cleaning Holiday Special > Broward & Miami
Get A Free Air Duct Cleaning, HVAC Cleaning, or any other AC Service Estimate Below.
Get In touch
or Request A
Free

Quote
Get the best advise from the most "Trusted" Air Duct Cleaning Company in Miami Florida. 24/7 Fast and Friendly Service is Just One Click Away! Full out the from below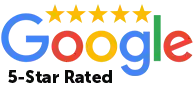 *100% Customer Satisfaction*
If you're not completely happy with our service we'll do whatever it takes to make it right.
So I had a problem with my breathing and I called air duct cleaning Miami out to my house in Pembroke pines. They came and checked out my ducts and said I need a cleaning so I gave them the job and ever since I've been breathing way better. Great customer service and great work that they do. Thanks again.
*Local Video Testimonial*
Freequently Asked Questions
How long does a air duct cleaning take to complete?
A normal  AC Duct Cleaning can take 1 to 2 hours to complete for a normal 3 bed room house. Lager homes and commercial business can take up to 8 hours to complete.
CAN MY DUCT CLEANING BE DONE THE SAME-DAY?
Yes duct cleaning done the same-day with scheduled appointments.
what is the average cost of an air duct for a residental home?
The average cost of a normal air duct cleaning vent cleaning excluding the main duct truck can range from $299 to 600. The Main attic ducts truck  can cost about $300.00 to clean each main AC duct truck
We are a one-stop HVAC Company!
Open Hours
M-Sun: 24 Hours Emergency Service
Office Location
3130 W Pembroke Rd #425A, Hallandale Beach, FL 33009
We offer emergency AC repair service